Services > > Analysis Service > Liquid for Plating
Liquid Analysis for Plating Solution
Our analytical instruments for observing the liquid for plating solution are picked up as follows. Due to these instruments, we can provide an advanced solution on plating and finishing.
Inductively coupled plasma spectrometry (ICP)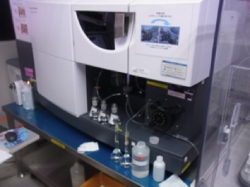 This equipment is used for measuring the metal ion concentration in the liquid. Sampled materials are ionized in the gas heated by a high temperature flame, and simultaneously a high frequency is applied to the ion. At this time, the element-specific light is emitted. We do a quantitative measurement from the elements, and a qualitative measurement from the intensity wavelength.
We can also analyze very small amount of Pb (RoHS restricted Substance) in the Ni plating with original pretreatment.
Electrochemical measurement instrument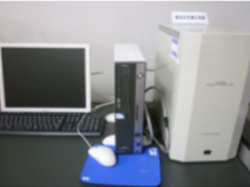 It is possible to observe the state of the electrochemical reaction by scanning the potential or the current. This is used for developing the plating solutions, deciding the optimum plating conditions, and analyzing the additive agent quantitatively.
Ultra-violet and visible spectrophotometer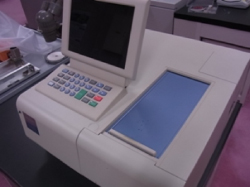 This equipment is an analyzer for measuring the amount of transmitted light by applying a light to the sample. The light irradiation can be used selectively depending on the purpose from visible light to ultraviolet light.
Since the absorption spectrum intensity is determined by ion concentration and complex state, a qualitative and a qualitative analysis is enabled.
Capillary electrophoresis instrument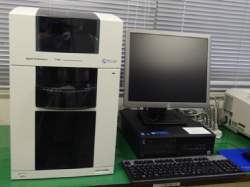 The sample packed into a capillary tube (diameter below 100μm) is applied a voltage, and is separated to analyze various ions and organic acids qualitatively.
Automated analyzer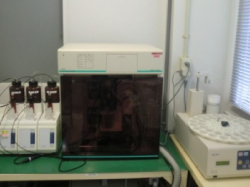 This equipment is used for analyzing the plating solution and various processing solution automatically. There are several types of the titration such as neutralization, precipitation and oxidation-reduction. We have measured by the optimum method according to the application.