Platings > Palladium-Cobalt alloy plating
Palladium-Cobalt alloy plating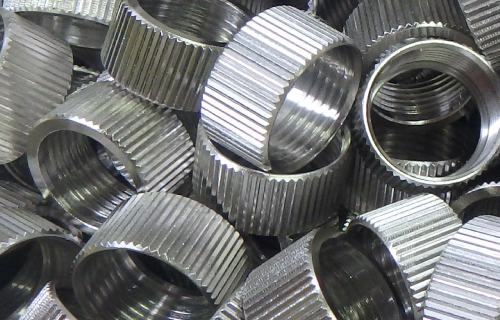 Palladium plating has attracted attention as an alternative coating of the Gold plating.
It has corrosion resistance, and lightfastness, wear resistance, good electric characteristic and bright characteristics, low contact resistance. Therefore, the palladium plating is used for the electric and electronic and the semiconductor-related parts such as contacts and connectors.
Palladium cobalt alloy plating was developed for improving the disadvantages of palladium plating and adding a new functional property. Cobalt has an excellent magnetic property. So, the application to magnetic devices and magnetic storage media is expected. Features of Palladium cobalt alloy plating of Mitsuya are follows.
・Excellent glossiness
・Excellent corrosion resistance
・High hardness
・Excellent wear resistance
Hardness of this plating (15% Co) is Hv450~500 as-plated and Hv 650-700 after heat treatment.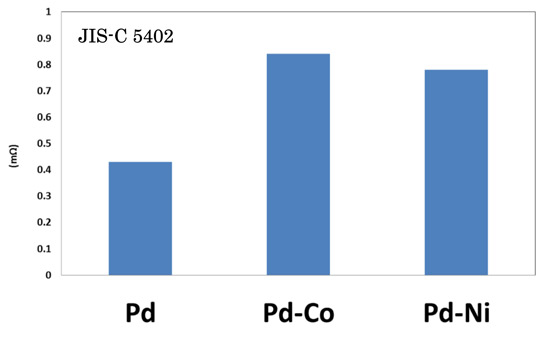 Functional property
Hard
Abrasion & Wear Resistant
Non-Magnetic
Industry employed
Availability details
mass production
no
process type

※

M
under plating
Ni
prototype
no
experimental trial
yes
regular chemical stock
yes
※

B:barrel

R:rack

M:mesh basket

H:reel to reel