Platings > Hard Silver plating
Hard Silver plating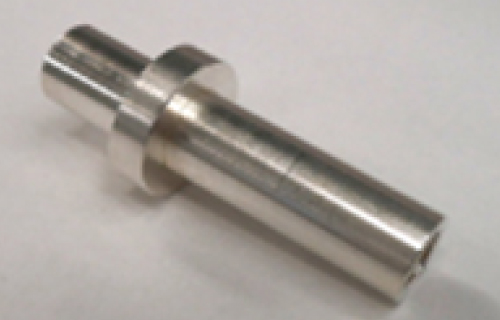 Hard silver plating is a high-hardness silver plating with excellent wear resistance.
Developed for charging terminals of electric vehicles (EV) and plug-in hybrids (PHV).
The hardness of the conventional silver plating film was about Hv80-110, but the film hardness of hard silver plating (MC-11HS) is as high as about Hv155 (-5/+15).

Therefore, it has excellent slidability and wear resistance compared to the conventional silver plating film. In addition, the contact resistance and discoloration resistance of the sulfurized gas test are the same as those of the conventional silver-plated film. In particular, I think that you can try a thin film of silver plating film using our hard silver plating in the place where the thick film was supported by using the conventional silver plating film.
Recently, we are expanding to connectors for industrial equipment that require insertability.
Functional property
Abrasion & Wear Resistant
Low Contact Resistant
High Conductive
Availability details
mass production
yes
process type

※

B,R,M
under plating
Ni,Cu
prototype
yes
experimental trial
yes
regular chemical stock
yes
※

B:barrel

R:rack

M:mesh basket

H:reel to reel