Advantages of Mitsuya Gold-Tin alloy plating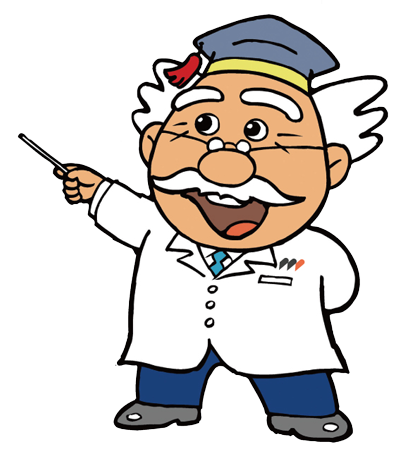 Why Mitsuya's Gold-Tin alloy plating is choosed ?
Thin (5μm) to thick (50μm) platings are available.
Uniform content at eutectic point (80wt%Au-20wt%Sn) and the other composition.
Uniform thickness in the whole wafer.
Plating on fine patterns is available.
Lower cost than using Gold-Tin sheet.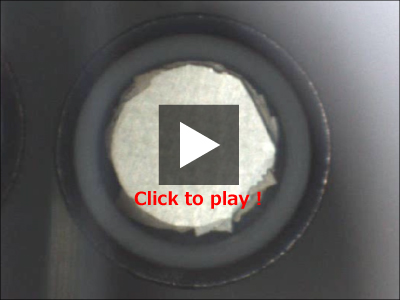 The left movie shows the result of Mitsuya gold-tin plating deposit by DTA. You can see the melting vividly and dramatically at eutectic point. (47sec.)
(* Any software to play MP4 movie file is required.)
Inquiry about Gold-Tin alloy plating
Applications & Properties
Optoelectronics and laser applications
High-reliability applications
Good joint strength
High melting point is compatible with subsequent reflow processes
Pb-free and RoHS compliant
Superior thermal conductivity
Resistance to corrosion
Superior thermal fatigue resistance
Excellent meltability at 280℃
Resistance to oxidation
High-reliability joining and sealing
Fluxless soldering processes
See Gold-Tin alloy plating on our Website
Advanced Japanease Plating Company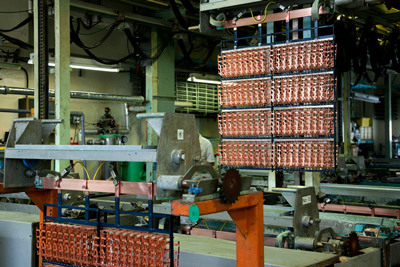 Mitsuya was established in 1931, and has provided a wide range of the plating services and finishing services for various industries.
Plating technology is basically used for cosmetic improvement of the products, corrosion resistance of the products, and functional property improvement of the products (substrates) now. Mitsuya has concentrated on the plating services and finishing services for functional property improvement of industrial products. So, we have many results and achievement by developing our advanced technology of plating and finishing.
MITSUYA can solve your problem about plating & finishing !
Advanced plating technology for industrial platings
Many solution results of plating technologies by us
Useful information and technical data closed on the website can be provided
Find other Plating on our Website