Platings > Porous Copper plating
Porous Copper plating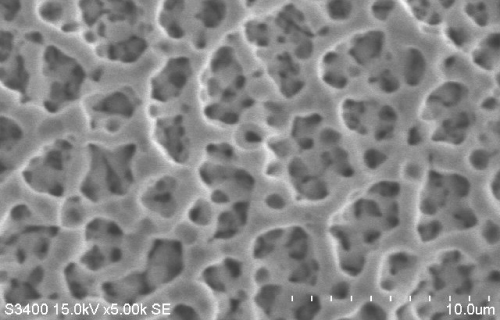 We provide copper plating which has micro-sized holes on the surface. This plating is used as electrodes and as an under layer for painting.
The surface of our porous plating is several micro meter-size pore and 40 million/cm2 porosity.
Applications of this plating are as follows.
・Under layer for painting.
・Surface modification.
・Substrate for packaging materials.

Note: Presently, experimental trial at our technical center only.
Availability details
mass production
no
process type

※

under plating
-
prototype
no
experimental trial
yes
regular chemical stock
no
※

B:barrel

R:rack

M:mesh basket

H:reel to reel